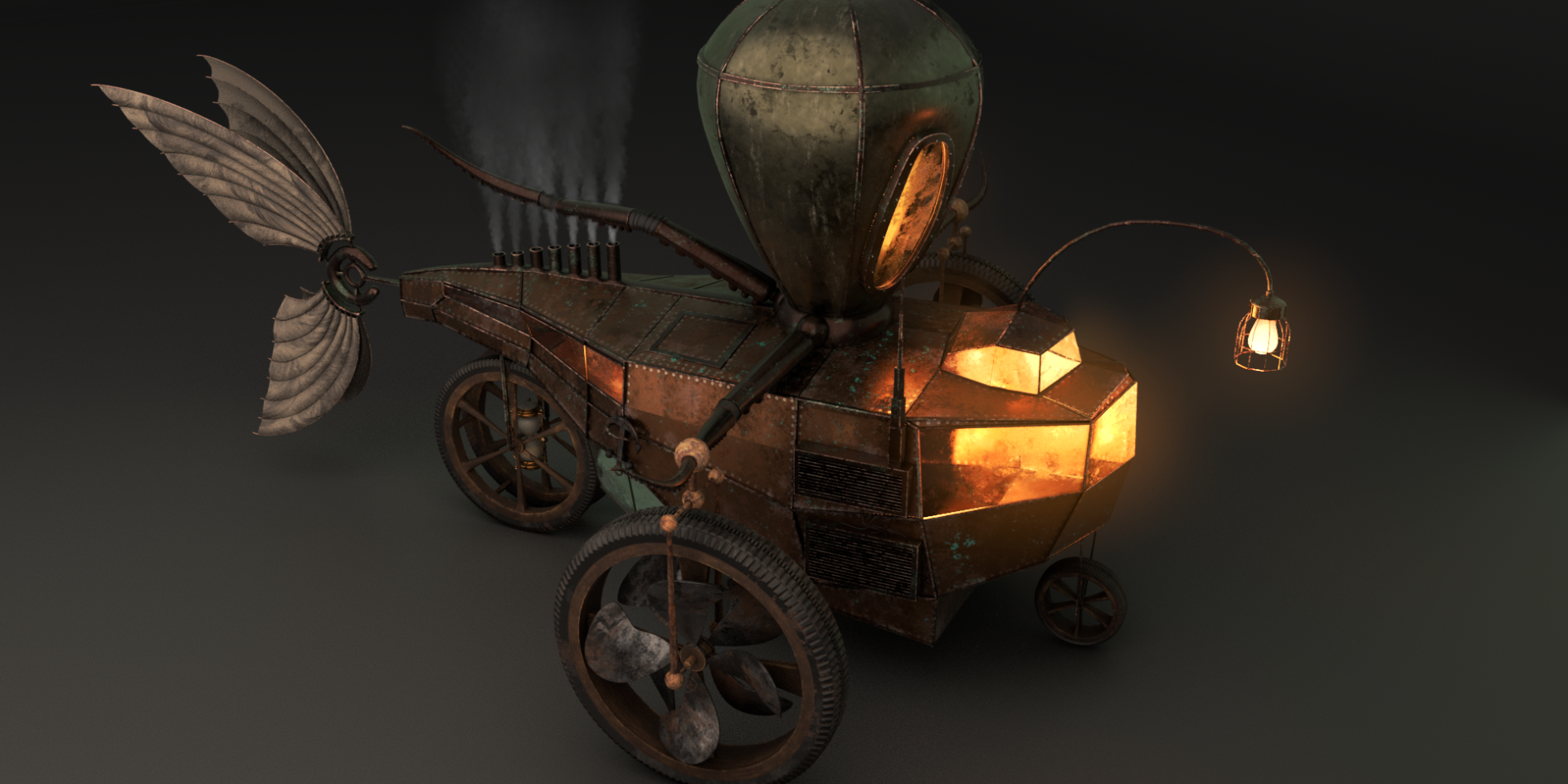 Modeling of the steampunk time-traveling vehicle!
CG News

. 11 May. 2022
Cinéma d'animation 3D et effets visuels
/
Montréal
Discover the magnificent 3D models of time-traveling vehicles imagined by the students!
The project
This project, with the theme of "vehicles to travel in time", was started by the students in 3d animation cinema and visual effects training during their 2nd session.
The project is composed of three stages, taking place in three different courses:
The illustration:
It was in Christine Thibodeau's class that the students of the two groups were able to create the first illustrations of their time time-traveling vehicle, which you had moreover been able to discover in a previous article. The illustration also had to be shown from different angles to better prepare the students for the next step.
Modeling:
It was in Pascal Guy's class that the students then worked on the modeling part of their project, using the software Maya.
Light and textures:
The final touch was done in Xenia Pirojenko's class where the two groups were able to give "life" to their vehicles by adding the textures and lights of their choice, of course being supervised by the teacher.
The final images
The result of this work of several months is splendid, congratulations to the students! Here is below the final works of the two groups with the original illustration, the modeling and the final result: