CG Animation
& Visual Effects Training
ESMA Montreal's ACS "3D Animation & Visual Effects" allows you to work in all areas of animation: animation film studios, television studios, video game producers, visual effects companies.
Throughout the program, students will acquire the skills necessary to make an animated short film, from script writing to post-production management.
It is a question of using 3D technology to promote creativity. At the end of the 6 sessions, the student has a perfect command of character design, modeling, texturing, lighting, compositing, etc. This versatility will allow him to work in a team or in a specialized position.
Versatility and specialization are the strength of ESMA Montreal's trained professionals.
The pedagogical objective is clear: to allow immediate hiring as soon as the training is completed. 6 months after the end of the course, 93% of students trained by ESMA Montreal have found a job, 100% are hired after 1 year.
3D Animation Film & Visual Effects Program in Montreal
CG Animation & Visual Effects Training
A TRAINING COURSE SPREAD OVER
6 SESSIONS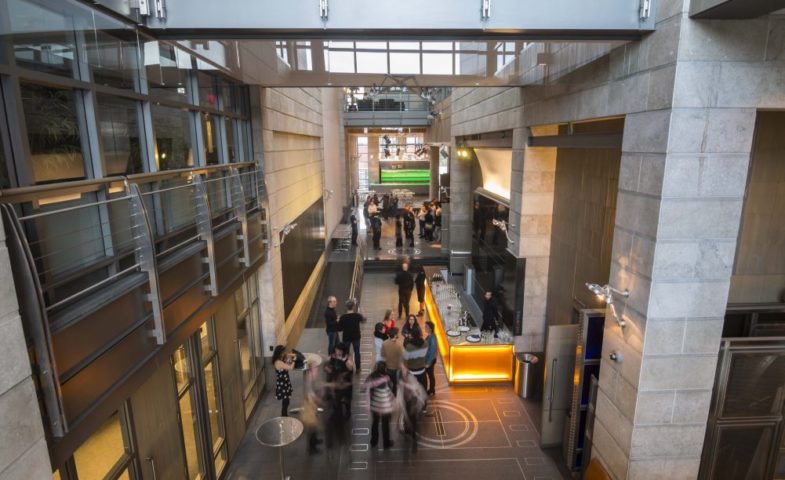 Program
Resolutely oriented towards artistic and technical learning, ESMA's "3D Animation & Visual Effects" training enables students to integrate the world and professions of 3D animation at the end of their studies, with the required knowledge.
What this curriculum really includes? Overall, the ACS "3D Animation & Visual Effects" teaches in a pedagogical way the mastery of animation techniques, and the production steps of an animated project including digital images.
ESMA obviously focuses on the technique, but does not overlook the general culture. How can we claim to exercise this profession without knowing the fundamentals of arts?
Art history is therefore part of our curriculum so that students can rely on serious temporal references. Similarly, English, which is almost an official language in this environment, is taught.
On the technical side, all the stages of the development and production of a film are covered so that students acquire a sharp, informed and judicious insight into the processes, whether in terms of pre-production (creation of models, storyboard, layout, writing), production (3D modelling, rigging, compositing, 3D animation) and of course post-production (lighting, rendering, FX).
The development of these skills in their practical phases inevitably requires the ability to master the software that our
students will be required to use regularly as part of the missions entrusted to them, once on the professional market.
Thus, in 3D, Maya (modeling, texturing animation), Houdini (FX), Marvelous (fabrics), Arnold and Renderman (rendering engines), Yeti (hair and fur), are essential.
Last but not least, during the last year of study, students present to a jury of professionals a film they have created in small groups. A hands-on experience, a life-size test, during a projection.
It is also a unique opportunity for students who often interact personally with animation professionals on this occasion. They can de facto position themselves in the world of the animation industry, which they will integrate very quickly.
Courses and Softwares taught
During this program, you will be taught different important courses such as anatomy, digital processing, modelling, visual arts/image analysis, lighting, texture and animation.
You will also learn how to use many important softwares such as Houdini, Maya, Nuke, Photoshop, Renderman, Zbrush and Substance.
Pedagogical Purposes
Thanks to its effectiveness, ESMA's training in 3D Animation and Visual Effects is a reference, not only in France but also abroad.
Its reputation is well established into the world of 3D, whether among video game, film, advertising and television industries.
A COMPLETE CURRICULUM OF EXCELLENCE
Student involvement, professors' expertise, excellent pedagogical work, effective technical training, close and permanent contact with professionals from the animation sector, multiple thematic conferences… All the ingredients for success, YOUR success, are gathered by ESMA before you start a rich professional life in Montreal or elsewhere on our planet !
A CLOSE LINK WITH THE PROFESSIONAL WORLD

A training, that's good! But a training that leads to the job of your dreams, that is much better! ESMA's challenge is clear: to make you an accomplished professional as soon as you leave school.
Do not hesitate to join the school, which has an exemplary placement rate – 100% after nine months -.
In total, nearly 1200 of our students have joined the world's largest studios over the past 17 years, whose representatives regularly come to meet students, potential targets for their own recruitment.
In addition, ESMA is multiplying its actions both internally and externally, organizing exhibitions of its students' work, setting
up partnerships, participating in local events, etc. This will obviously also be the case in Montreal and elsewhere. ESMA in the city. And well integrated with its artistic approach for the benefit of its students.
Admission & Portfolio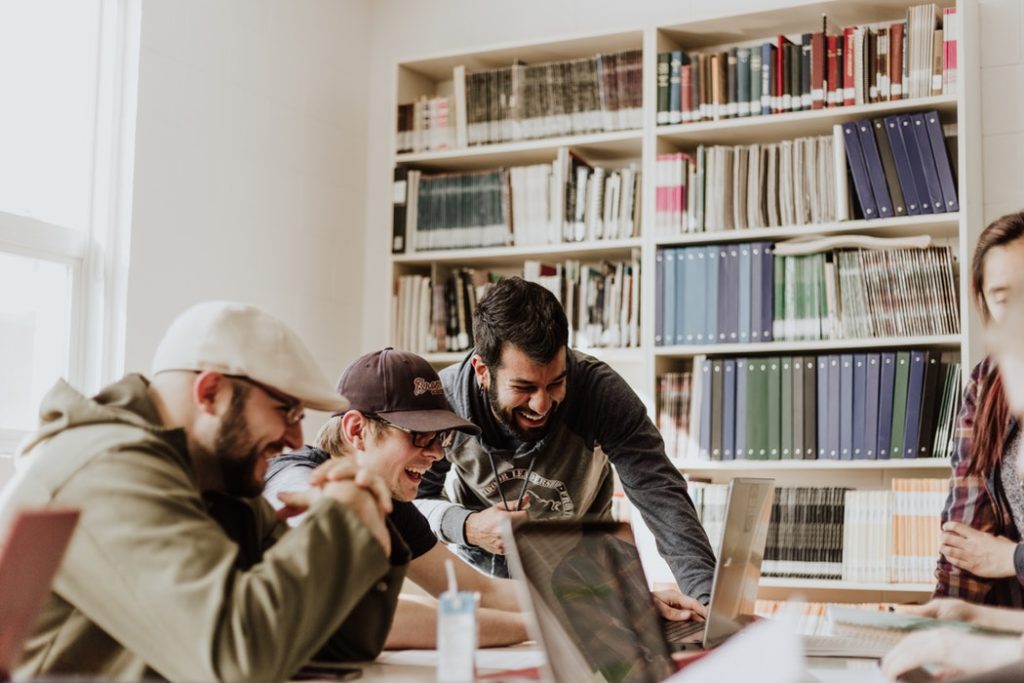 If you are interested in ESMA Montreal's 3D Animation & Visual Effects (ACS) training, it is useful to know that there are a few prerequisites.
The future student must comply with the requirements of the regulation on the college system of the Ministry of Higher Education, Research and Science (MESRS).
According to this text, to be eligible for a course leading to a Certificate of College Studies (CCS), a Secondary School Diploma (SSD) or a Diploma of Professional Studies (DPS) is required.
Third and last possibility: the future student can prove that he/she has completed a course of study deemed sufficient by ESMA Montreal, and meets one of the following prerequisites :
Having interrupted his/her studies for at least two consecutive sessions or one academic year,
Being concerned by an agreement between ESMA Montreal and an employer or a government program,
Having completed at least one year of post-secondary education (the equivalent of the French Baccalaréat, for example),
Having successfully completed the preparatory year proposed by the college.
Finally, note that the 3D Animation & Visual Effects program offered at ESMA Montreal has been pedagogically adapted to comply with the standards of the Ministry of Education of Quebec.
PORTFOLIO
To complète your application, you Will need to préparé a portfolio of 10 to 15 drawings you made recently. To enter the program, the candidate needs to have good skills in traditionnal drawings !
What we need to see in your portfolio and your traditional drawings : 
Observation drawings, for example : Faces, Bodies / Anatomy, Sceneries, Animals, Perspectives, Architecture
Imagination drawings, for example : Sketches, Caricatures, characters you created
Intention drawings : for example, the drafts with the lines or colours you used to create a drawing
You can also add other types of creative projects like :
Digital Painting
Paintings
Sculpture
3D projects
Video
other…
& Après
Une fois leur formation de "Cinéma d'animation 3D & Effets visuels" terminée, les étudiants de l'ESMA pourront intégrer les plus grands studios d'animation et de jeux vidéo au monde. Superviseur d'animation 3D, superviseur d'effets visuels, généraliste 3D, chef de projet 3D… Les métiers ouverts au sortir de l'ESMA sont nombreux, et les responsabilités grandissantes au fil des années d'expérience !
Métiers