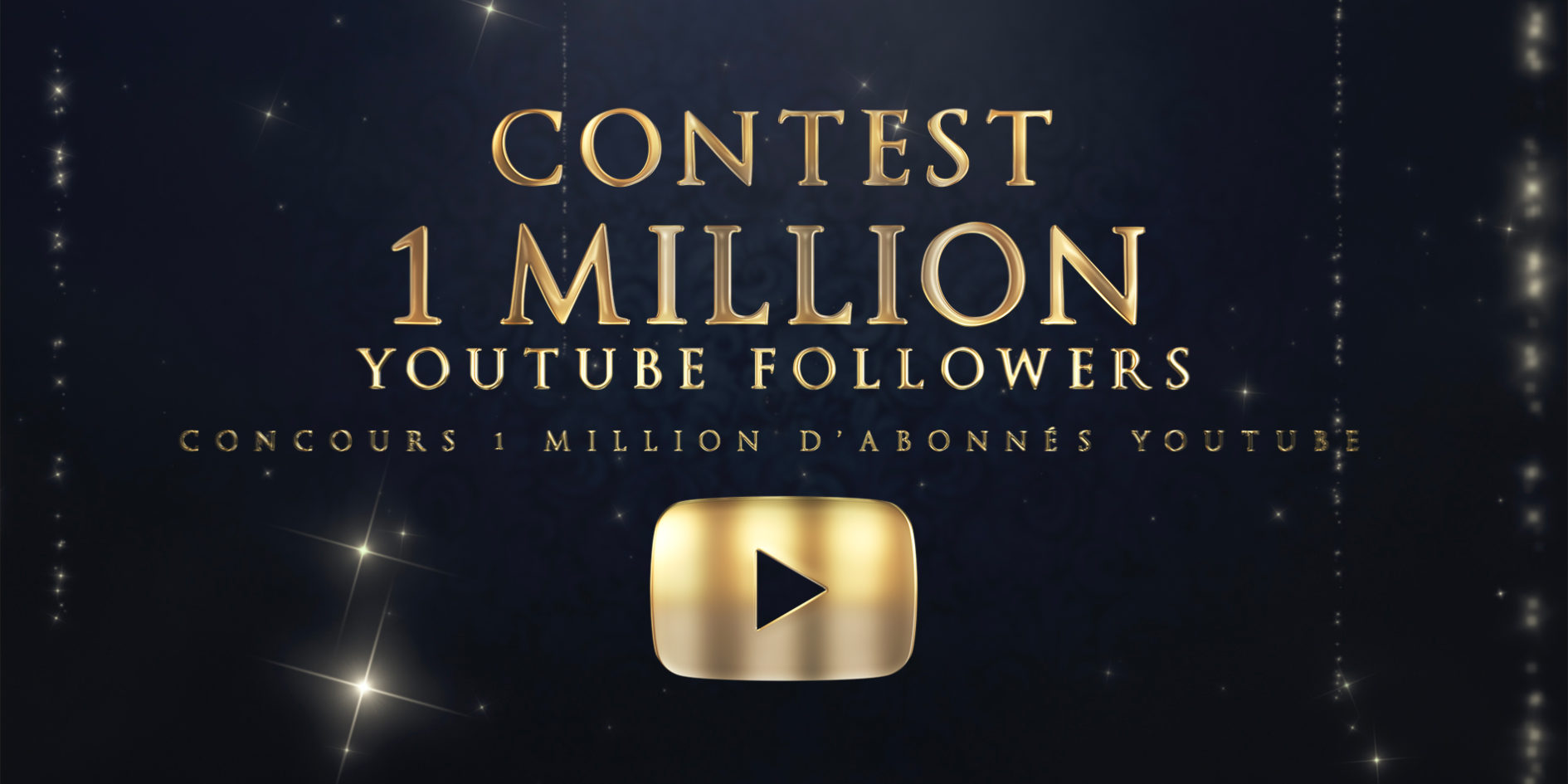 1 Million subscribers on our Youtube channel!
CG News

, News

, School

. 19 Dec. 2019
A highly symbolic but also very rewarding figure for our students and our teaching staff, our ESMA Movies channel has just exceeded one million subscribers. This is an opportunity for us to prepare a "special" dossier and a competition game for you!
10 YEARS ALREADY!
Inaugurated in May 2009, the ESMA Movies channel on YouTube has just joined the very closed circle of higher education schools and universities in all fields, which have crossed this emblematic barrier. 10 years of existence, more than 1 million subscribers, it is a great success!
We would like to thank you for that!
We are proud to celebrate and share this special moment with you with a competition and interviews with the directors of the most watched films.
AT THE HEART OF THE WORLD'S LARGEST FESTIVALS
ESMA puts online the end-of-study animation films, produced since 2005 by our students, on various themes. Many of them have been selected in more than 200 festivals around the world!
Among them, the most prestigious ones such as the Student Academy Award, a prize awarded since 1973, once a year in Los Angeles, by the members of the Academy of Oscars.
In 2018, of the 4 finalists selected in the "Animation" category (International Film Schools), two were from ESMA students' productions!
These were, on the one hand, "L'Aviatrice" directed by Jacques Leyreloup, Victor Tolila, Perrine Renard, Laura Viver Canal, Gaël Chauvet and, on the other hand, "Méli-Métro" directed by Alexandre Blain, Lucas Germain, Christophe Gigot, Jade Guilbault, Andreas Muller and Simon Puculek.
That same year, the short film "Achoo" by Elise Carret, Camille Lacroix, Charlotte Perroux, Lucas Boutrot, Maoris Creantor and Pierre Hubert, was selected as an additional list in the "Oscars Nominated Short Films" programme. "Achoo" also won the "Grand Prix" at the Bourg-en-Bresse Youth Animation Film Festival, the PIAFF (Paris International Animation Film Festival) Youth Prize, the FESTinha sub6 Award, the FEST Festival in Portugal, and a prize in the category "Best Animation Film" from the International Competition, at the Montreal Film Festival. An impressive list of achievements that speaks for itself!
The short films "Œil pour Œil" and "Pour une Poignée de Caramels" both received first prize in the "3D Student Film" category at Spark Animation 2019 in Vancouver.
In this non-exhaustive list of awards, we should also mention the film "Cach it", which won an award at the Elliott Donnelley Youth Center International Children's Film Fest in the United States. He also won the Best of Fest Prize in 2019.
Finally, the "Comme un éléphant dans un magasin de porcelaine" team received the Student Films category award at the IAFF Golden kuker-Sofia in Bulgaria.
The listing is long! Our students are noticed, appreciated and logically rewarded. Our CG training and FX are honored.
EFFICIENT AND INTERNATIONALLY RECOGNIZED TRAINING
Implemented since 2002, the "CG Animation & FX – Master Degree" educational cycle lasts four years. It is offered on the campuses of Montpellier, Toulouse, Nantes and Lyon where ESMA training is available in English. This will be the case in Montpellier from the start of the school year in September 2020, in an effort to open up to the world.
The 4th year of study is a year of production. The students make an animated film presented to a jury of international professionals. These same short films that you can watch on ESMA Movies.
The curriculum of our schools is certified by a title of CG & FX Project Manager (Master level by French RNCP). As you know, since last September, the Montreal site has opened its doors with the CG Animation Film & Visual Effects Program.
Praised by professionals, our pedagogical approach has also enabled more than 1000 former animation film students to evolve, work and pursue careers all over the world. Some of them are particularly distinctive! These "glorious elders" have joined the greatest studios on the planet. Here is an overview of their professional backgrounds:
255 330 330 000 VIEWS ALL AROUND THE WORLD
As you can see, the excellence of ESMA's "CG animation & FX – Master Degree" curriculum is recognized far beyond France. It is therefore no coincidence that the Internet users who watch our short films are located and scattered all over the world and reach a large population, all audiences, for an impressive overall assessment of more than 255,330,000 views!
And the channel's loyal fans are of all ages, from 13 to 54 years old and even older! Films touch both young and old. Geographically, the most frequent members of our chain reside in the following countries: United States, India, Brazil, Indonesia, Mexico, France, Russia, Vietnam, Germany, Thailand, United Kingdom…
Please note that ESMA Movies are available in English with subtitles, always with this desire for internalization.
"JUNGE JAIL" AT THE TOP
The million subscribers is also an opportunity for us to present you with a "Best of". Not a Top 5 but… a Top 6, one of the most popular films that have attracted the largest number of Internet users.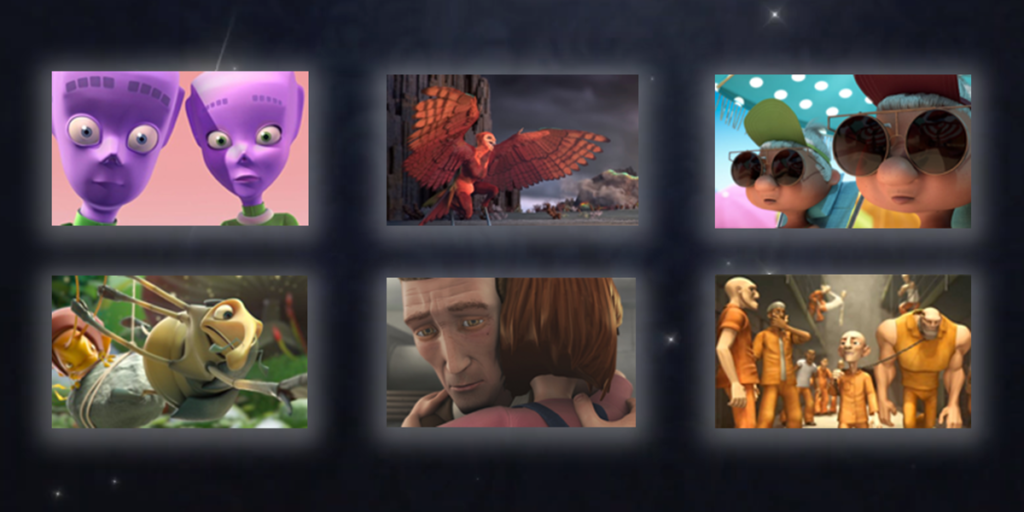 And the winner is… JUNGLE JAIL! Made in 2009 and with more than 86 million views. Then come Indice 50, EMI, Chimère, Sweet Cocoon and Ex-ET, which complete the TOP 6 ranking.
We met some of the directors of the short films. This will soon be an opportunity to get behind the scenes of filmmaking. Soon, we will highlight the directors and their film through various articles grouped in a special "1 million subscribers" feature.
A GREAT COMPETITION GAME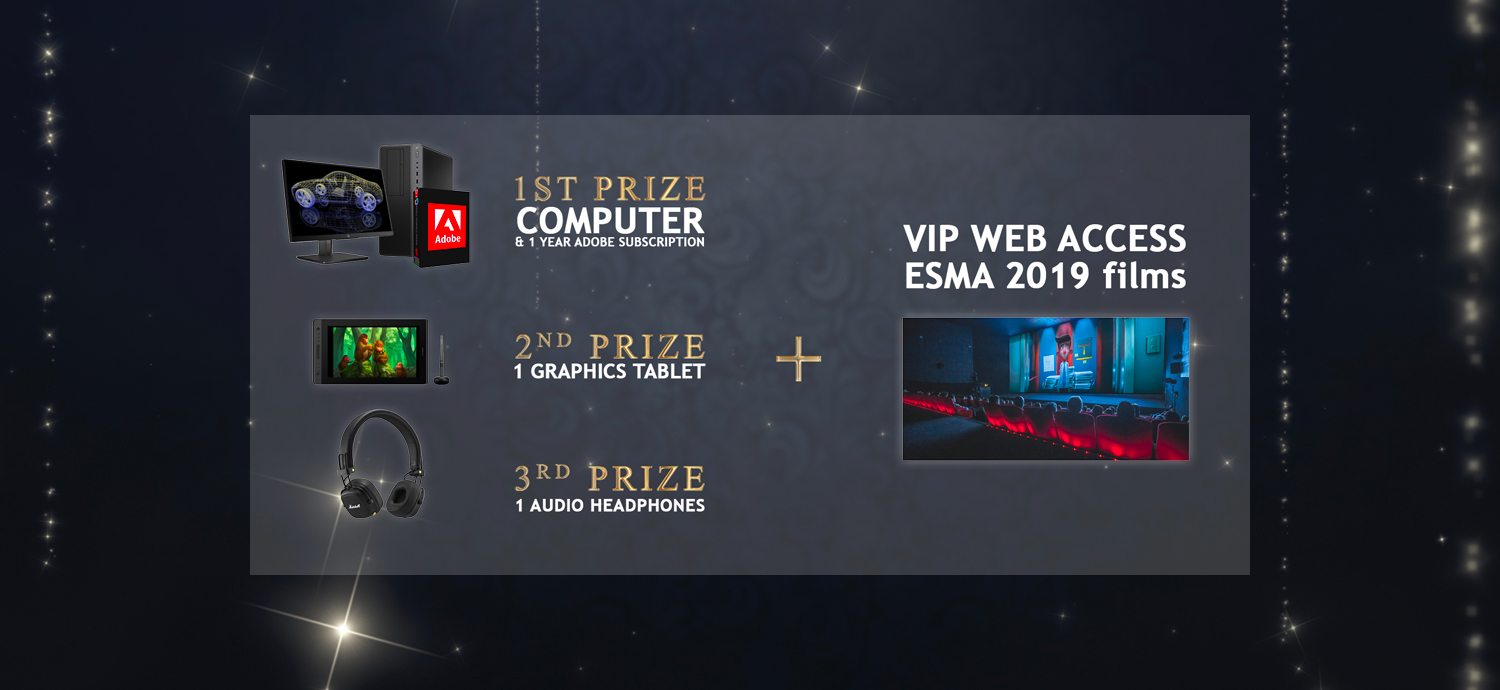 Once again, to share this particular moment of the million subscribers, we offer you a quiz competition.
In play? A computer, graphic tablet, audio headset, as well as for each batch, a preview web access to the 2019 class films, among others.