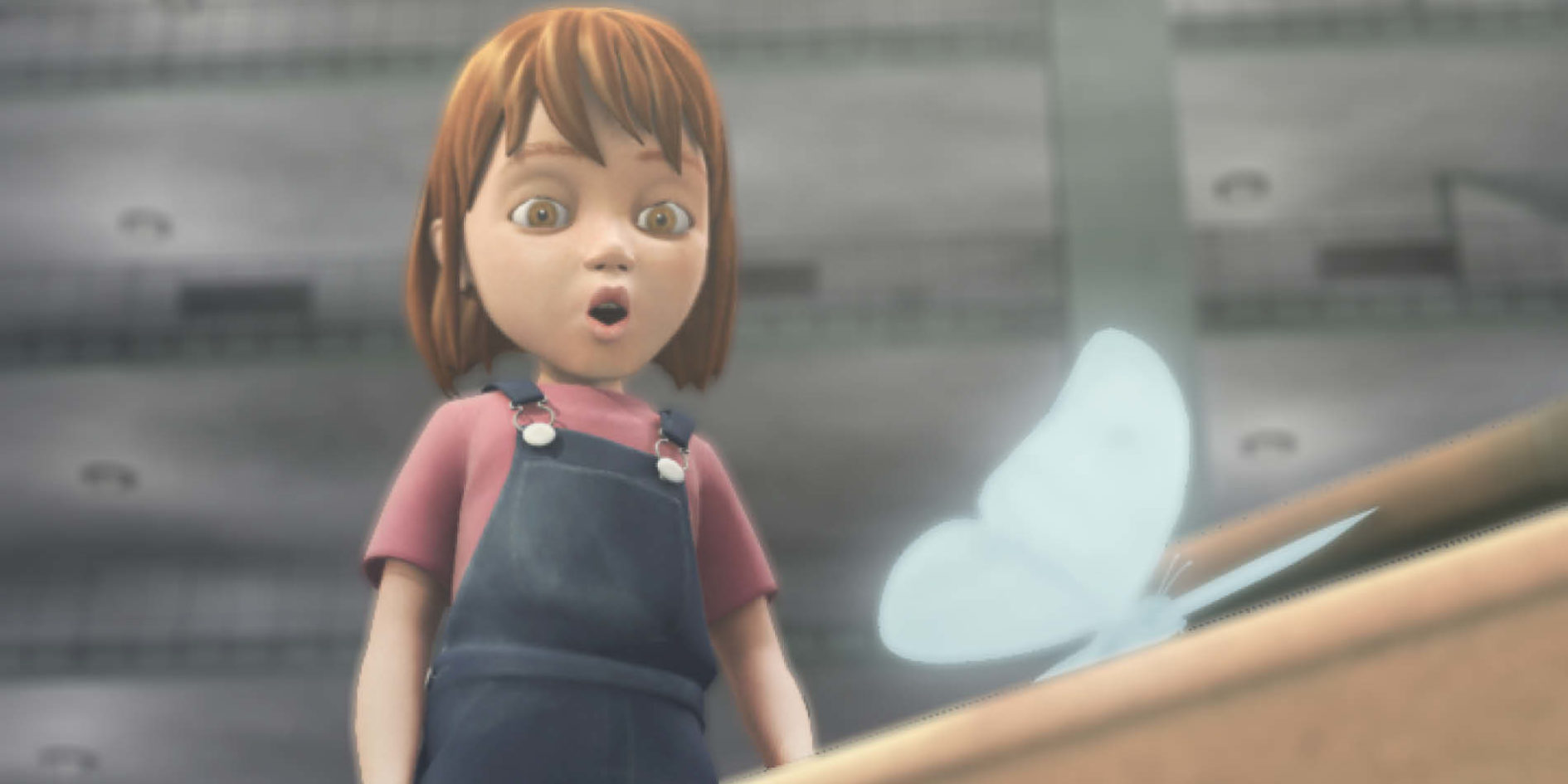 Special feature 1 million Youtube subscribers: Meeting with the directors of EMI
With more than 18 million views, the EMI short film is the third most viewed film on our Youtube channel. The directors are working on the project!
AN ANIMATED SHORT FILM TO TACKLE A DIFFICULT SUBJECT
Gwendoline Ancelin, Julien Schmitt, Nicolas Guazzagaloppa and Diono Corbel thought up "EMI", their graduation film with cinematic references as a backdrop. "We had in mind films such as Avalon by Mamoru Oshii and above all Jacob's Ladder by Adrian Lyne," notes Diono Corbel. "In the end, we decided to talk about a near-death experience. All told through the eyes of a child. »
A SPOON TO WAKE UP WITH
Dream? Reality? Immersed in a dreamlike, symbolic world, the four directors have "concealed many clues, false leads to keep the viewer in question. All this in rather cold, austere, mechanical settings. »
An ambitious aesthetic bias! "We wanted to convey a strong, serious idea, rather than a light or humorous theme," explains Nicolas Guazzagaloppa.
The quartet achieved this thanks to a great esprit de corps, by boldly clearing unknown ground, also calling on actors "to find the right tone, the right reactions, the right postures," explains Diono Corbel.
"Each member of the band was very different. This allowed us to help each other in difficult moments, during sleepless nights and weeks of cart (sic)," continues Nicolas Guazzagaloppa. Julien had found a trick for taking micro-naps. We would hold a spoon in our hand and as soon as we fell asleep, we would relax our fingers and the spoon would fall down and wake us up. »
CG PROFESSIONALS
We understood that the making of a short film, full of pitfalls, was also very enriching. "We touched everything. Following this experience, I can say that I am able to edit a CG animation film from A to Z. It's a monstrous job! You have to be hard-working and persevere in this field," says Diono Corbel.
"It's an unexpected reward that the film has been acclaimed by the public today," says Nicolas Guazzagaloppa, astonished. "ESMA has always been a wonderful school with great ambitions. In the end, thanks to the speakers and teachers, we came out after the 3rd year with a professional network and a reputation. All of which has made us professionals in CG. »
"EMI is a short film without words, it reaches beyond our borders, I'm even more astonished, it shakes up a lot of things in my head," says Diono Corbel. And to conclude: "This film has been a support to promote me. But the thing that weighed the most on the recruiters was that I was coming out of the ESMA course. The school deserves all this recognition. I am very proud of our contribution, thanks to the teaching, the meetings, the openness to art, the transmission, I will always keep a little bit of ESMA in me".
EMI The synopsis
Lost in a dream world, a father tries to save his daughter…
Don't forget, take part in our contest and try to win many prizes => 1 million CONTEST