Careers
in Animation
The animation industry offers a huge range of positions, which depend on the candidates' sphere of expertise, on their qualifications, and on the level of responsibilities they are willing to assume.
At ESMA, the CG Animation & FX curriculum is a broad-based training program ; therefore, the great strength of our graduates is their level of excellence in all the areas it covers.
Nevertheless, the end-of-studies short films they work on in their last year offer them the occasion to specialize in one specific field.
Become
Author Independant
Director

Le métier d'auteur-réalisateur indépendant est souvent un chemin emprunté par les professionnels de l'image après avoir fait le tour des studios, à des postes parfois différents, et quand ils se sentent l'envie et la capacité de prendre les choses en main.
Car une chose est sûre : sur la réalisation d'une publicité, d'un clip ou d'un court-métrage d'animation, l'auteur-réalisateur en est le chef d'orchestre.
Become
CG Modeler

Between the designer and the CG animator, the CG modeller takes part in the digitisation phase of a project. His purpose is to give volume, and express an object, a character or a set in 3 dimensions. He is called upon to work in multiple areas.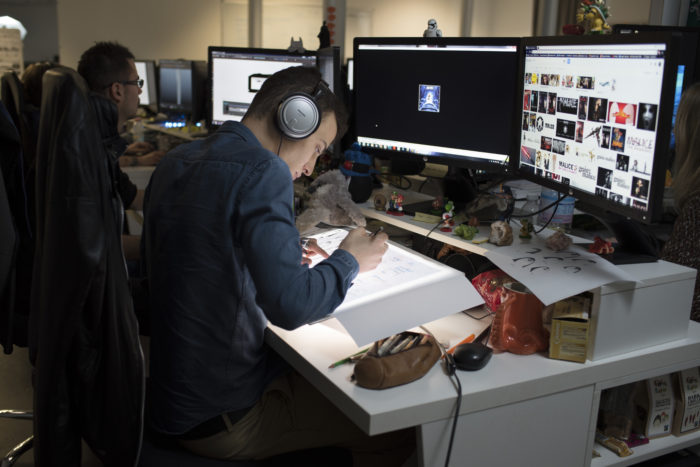 Become
3D Artistic Director

On a 3D project (video game, animation film, 3D communication…), the 3D artistic director is the ultimate referent. He works closely with the director / project manager whose intentions he understands and integrates perfectly. Overall, he manages the artistic and creative supervision of a 3D computer graphics project.