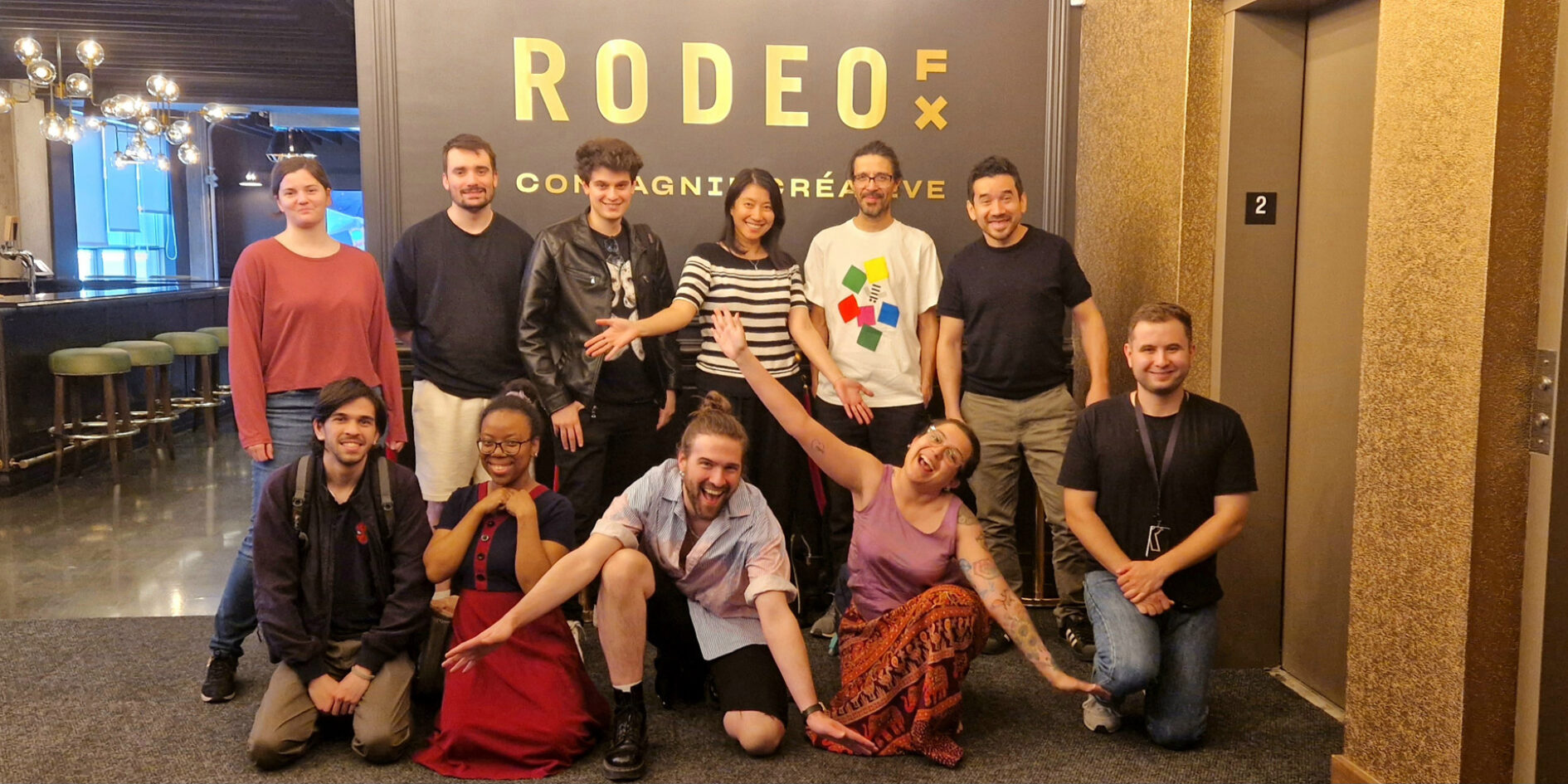 ESMA Montreal visits Rodeo FX !
CG News

. 28 Jun. 2023
Cinéma d'animation 3D et effets visuels
/
Montréal
Studio presentation
Last week, the soon to be graduate students of ESMA Montreal's 3D animation and visual effects training had the chance to discover the Rodeo FX studio, which worked on series such as The Witcher and Stranger Things and movies like The Little Mermaid, Guardians of the Galaxy and more!
Upon arrival, they were welcomed by Adam Covello, talent acquisition specialist, and Romain Puig, talent acquisition manager, who introduced the students to the values ​​and operation of the studio, the projects carried out, and the various activities organized by the studio!
A Q&A session allowed the students to ask Adam and Romain all their questions, mainly concerning the recruitment process upon leaving school and the creation of the demoreel!
Premises presentation
After this presentation, the students were able to tour the premises of Rodeo FX, discovering the reception with the trophies and prizes won by the studio, the working environment of the artists, the relaxation and leisure areas, and finally the superb terrace where barbecues, yoga and other events organized by the studio take place!
Thanks
We would like to thank Adam, Romain and of course the Rodeo FX studio for their warm welcome and for this most rewarding visit for our graduates! We look forward to meeting you for our next animation jury this summer!