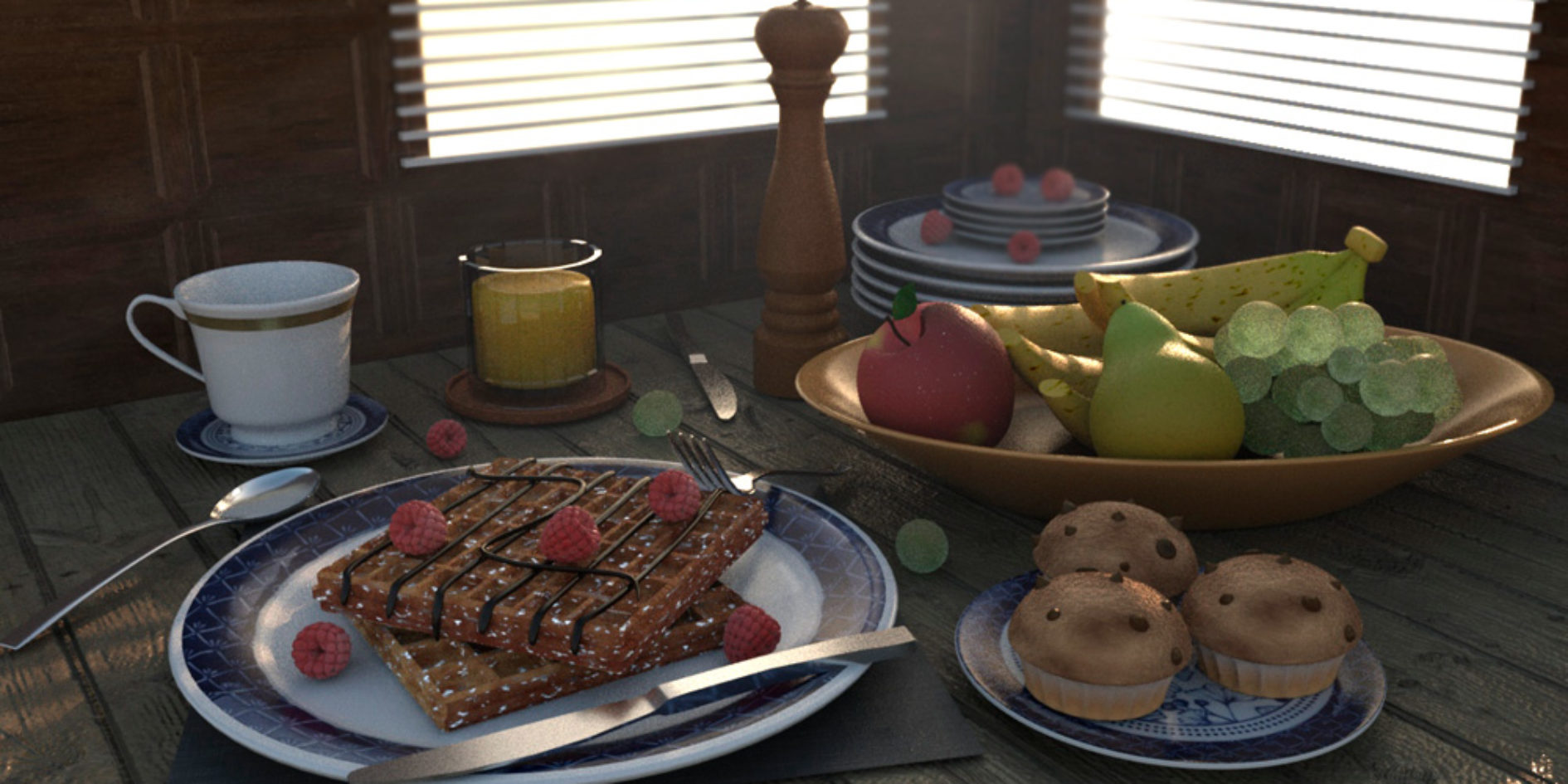 Creation of a breakfast scene in 3D !
CG News

. 01 Dec. 2021
Cinéma d'animation 3D et effets visuels
/
Montréal
An amazing first project for the students in the first session of 3D animation !
The project

It is in the classes of the teachers Xenia Pirojenko and Pascal Guy that the students in the 1st session of the 3D animation and visual effects program were able to work on their first modelisation and shading lighting project. The theme for this project was "breakfast scene".
Each student had the possibility to choose what kind of breakfast they wanted to work on and so you can see a variety of scenes : with fruits, cereales, waffles, sausages, crepes, croissants and also noodles and eggs.
In Pascal's class, the students were able to work on the modelisation of their project and afterwards they were able to work on the shading and lighting of their project in Xenia's class, to finally get closer to the final result.
The results

Here are the amazing projects made by the students in their 1st session, congratulations to everybody !
Click on the pictures to see them in large screen !